This timeline is for the mainstream MUX. For the Shattered Glass universe, see Shattered Glass timeline.
This is a timeline of IC events on the MUX. Feel free to add events and link logs to the individual year pages.
More specific timelines
Our MUX functions on real time, so the current year is 2017.
Canon/MUX Back-History: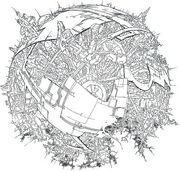 1988 - After one too many arguments and conflicts with her schooling, Carly breaks up with Spike.
IC Years:
Ad blocker interference detected!
Wikia is a free-to-use site that makes money from advertising. We have a modified experience for viewers using ad blockers

Wikia is not accessible if you've made further modifications. Remove the custom ad blocker rule(s) and the page will load as expected.