GI Joe
Talk

10
2,971pages on
this wiki
Category page | Redirected from G.I. Joe
This is a page for the G.I. Joe faction. For the man who founded the group, see G.I. Joe (Colton).

G.I. Joe Edit
G.I. Joe is the official code name for Special Counter-Terrorist Unit Delta, devoted to protecting the world from Cobra and other violent terrorist organizations. They are highly skilled, and have access to cutting-edge military technology. Led by General Hawk and Flint, G.I. Joe are true American heroes! Based in their hidden base in an undisclosed location somewhere in Utah, G.I. Joe is the world's best defense against the assaults of Cobra, and assist against the ravages of the Decepticons as well.
---
References
Edit
Aug 04 - Medical Report
Edit
This Medical Report is on the following personnel: Scarlett and Coldshot
Scarlett: She has suffered multiple gunshot wounds, multiple contusions and multiple knife/machete wounds. Prognosis: At least a week in medical recovering.
Coldshot: She has suffered massive internal injuries. Crush wounds from an unknown source. She is currently Comatose. Prognosis: Undetermined time in Medical, at least a month, more likely 2, recovering. After that, likely will need another month to regain strength.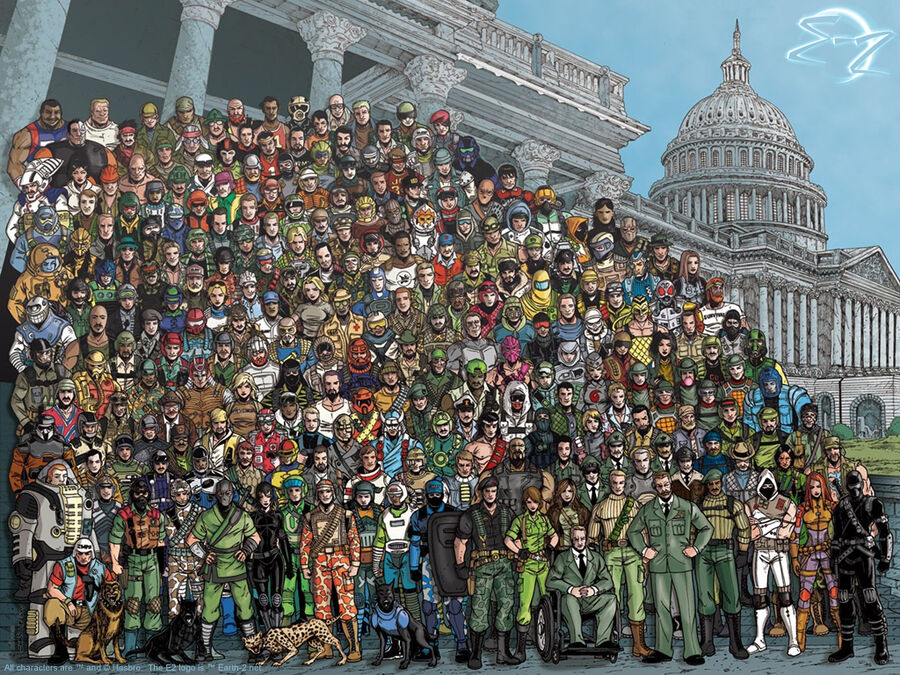 In the Shattered Glass universe, G.I. Joe is an assassination squad serving the personal interested of President Colton. Any one stirring up too much trouble, or suspected of 'terrorist' or 'un-American' leanings, is rounded up and "detained," usually never seen again -- "rendered" to another country for torture, or just buried in the desert with a bullet in their head. General Courage runs the day-to-day operations of G.I. Joe, with the assistance of G.I. Joe Command.
Subcategories
This category has the following 14 subcategories, out of 14 total.
Pages in category "GI Joe"
The following 200 pages are in this category, out of 353 total.
(previous 200) (
next 200
)
5

A

B

C

D

D cont.

E

F

G

H

H cont.

I

J

K

L

M

N
(previous 200) (
next 200
)