CalihexInmate is a player on TFU, known predominantly for her portrayals of FCs Over Kill and Vortex.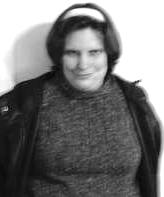 Feature Characters
Active
Autobots
Decepticons
G.I. Joe
Cobra
Original Characters
Disposable Characters
Temps
TP Characters
Former
Ad blocker interference detected!
Wikia is a free-to-use site that makes money from advertising. We have a modified experience for viewers using ad blockers

Wikia is not accessible if you've made further modifications. Remove the custom ad blocker rule(s) and the page will load as expected.